At NEW METALS INC., we recognize the importance and value of recycling. Waste material management is not only an environmental necessity but also a business opportunity and a social responsibility. Recycling, especially of metals such as carbon steel, aluminum, and tinplate, is prominent in our operational practices.
In this article, we delve into why recycling is vital for our organization and for the world.
NATURAL RESOURCE CONSERVATION IS A PRIORITY
We are greatly concerned about conserving natural resources. We believe steel, a non-renewable natural resource, is too valuable to be discarded. The extraction of iron ore for steel production involves mining and significant energy consumption.
By recycling carbon steel, we reduce the need to extract and process new materials. This not only helps us conserve natural resources but also minimizes the environmental impact of mining.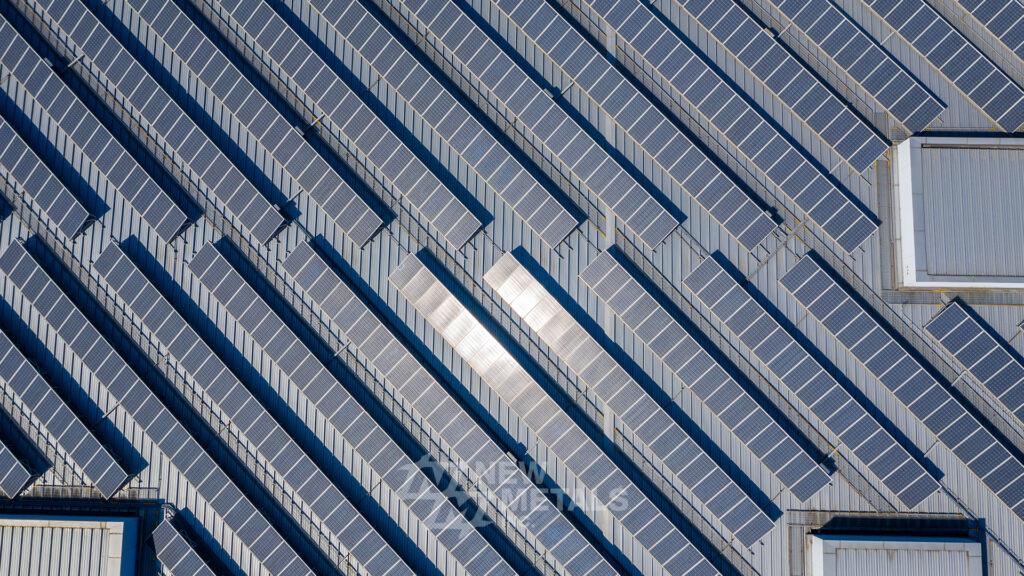 OUR COMMITMENT TO CARBON EMISSION REDUCTION
At NEW METALS INC., we are deeply committed to reducing carbon emissions. Greenhouse gas emissions, including carbon emissions, are a leading cause of climate change. This global phenomenon, threatening life as we know it, requires everyone's action, and we are willing to do our part.
Producing steel from virgin iron ore is an energy-intensive process and generates large amounts of carbon emissions. This process involves extracting iron ore, transporting it, and processing it in blast furnaces at high temperatures, all of which produces a significant amount of carbon dioxide.
By recycling carbon steel, we can avoid much of these emissions. Recycled steel can be used as raw material in steel manufacturing, reducing the need for virgin iron ore. This process is much less energy-intensive and produces fewer carbon emissions.
ENERGY SAVING: AN ECONOMIC AND ENVIRONMENTAL BENEFIT
Recycling carbon steel also allows us to save energy. Making steel from recycled scrap requires less energy compared to production from virgin iron ore.
Studies show that recycling a ton of steel can save about 1,100 kilograms of iron ore and 630 kilograms of coal. These savings in energy resources represent a significant economic and environmental benefit.
WASTE REDUCTION: A CONTRIBUTION TO A CLEANER WORLD
Waste minimization is a key aspect of our operations at NEW METALS INC. In our modern society, waste generation is a significant issue requiring effective solutions. Waste reduction is important for both the environment and the economy.
Carbon steel, one of the materials we work with, has a unique feature: it can be recycled over and over without losing its physical properties. This means there is no fixed amount of carbon steel in the world. With recycling, we can keep this valuable resource in circulation indefinitely.
By recycling carbon steel, we ensure that it does not end up in landfills. Landfills are not only harmful to the environment but also an inefficient use of resources. Instead of being regarded as waste, carbon steel can be transformed into new products, contributing to the circular economy. In this model, end-of-life products become resources for new production cycles.
In addition to reducing the amount of material sent to landfills, recycling carbon steel can also reduce water, soil, and air pollution. By minimizing the need for iron ore extraction, we can reduce the amount of pollutants released into the environment. This is especially relevant in the case of mining, which can have devastating effects on the environment.
JOB CREATION AND ECONOMIC DEVELOPMENT: SOCIAL BENEFITS OF RECYCLING
The carbon steel recycling industry has a positive impact on society. It creates jobs in collection, sorting, processing, and manufacturing new products from the recycled material.
Moreover, recycling carbon steel fosters the circular economy, where end-of-life products become resources for new production cycles. This practice drives sustainable development and benefits the overall economy.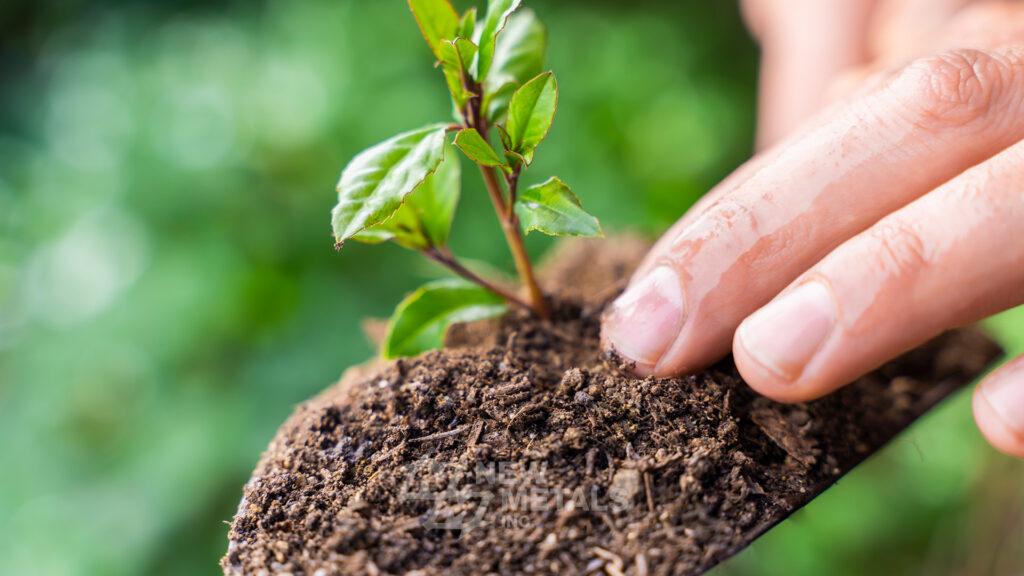 OUR COMMITMENT TO THE FUTURE
In conclusion, at NEW METALS INC., we believe that recycling carbon steel is essential for resource conservation, carbon emission reduction, energy saving, waste reduction, and sustainable economic development. By recycling this material, we promote more efficient management of natural resources and contribute to environmental protection. It is an integral part of our mission and vision.
As we move forward, we will continue to improve our recycling practices and seek new ways to minimize our environmental impact. Because at NEW METALS INC., we believe that a sustainable future is possible, and we are committed to doing our part to achieve it.
Thus, the importance of recycling at NEW METALS INC. is not limited to its immediate benefits. It goes beyond, towards the creation of a better and more sustainable world for future generations. It is an integral part of our responsibility as a company and our commitment to our employees, our customers, and our planet.