In the world of outdoor design, the choice of suitable furniture is crucial. They must not only be aesthetically pleasing but also durable and able to withstand weather conditions. This is where metal outdoor furniture comes into play. With their robustness and versatility, they have become a popular choice for many homeowners and outdoor designers.
At NEW METALS INC., we understand the importance of durability and design in outdoor furniture. Therefore, we are proud to provide high-quality expanded and perforated metal for the manufacture of these furnishings. Our materials are not only resistant and durable, but they also offer aesthetic appeal that can enhance any outdoor space. With NEW METALS INC., you can be confident that you are investing in quality and style.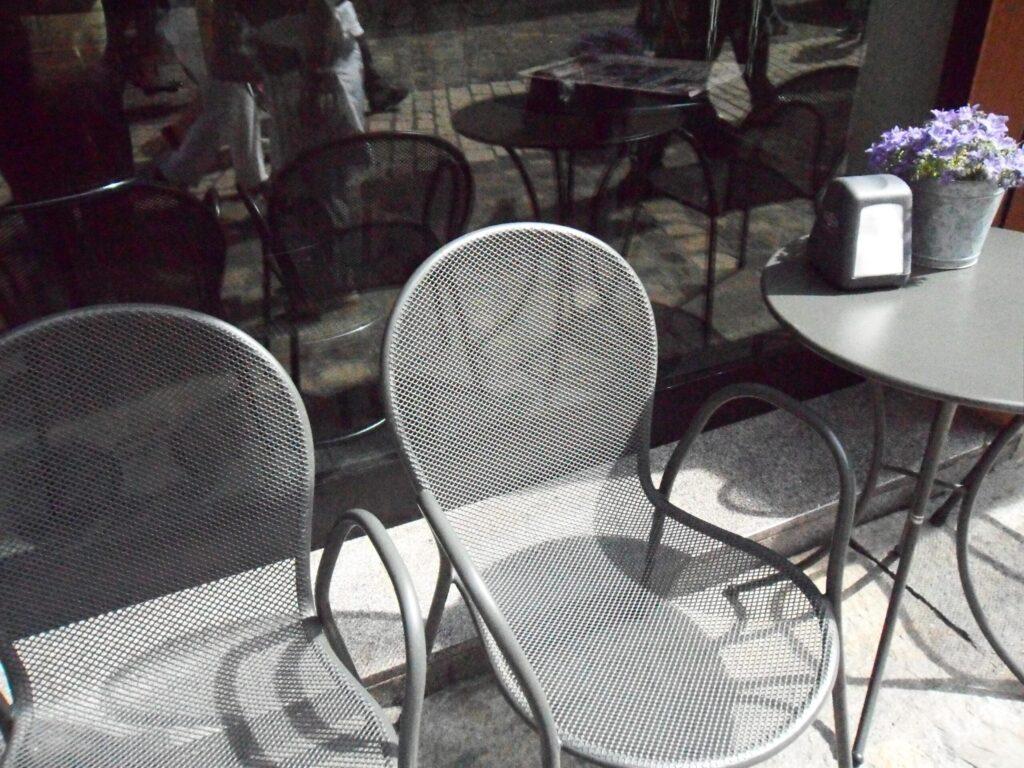 WHY CHOOSE METAL FOR OUTDOOR FURNITURE?
When it comes to outdoor furniture, material is a key factor to consider. Metal outdoor furniture offers a number of advantages that make them stand out. To start with, they are incredibly durable. Unlike other materials, metal can withstand rain, sun, and extreme temperatures without deteriorating. This means that your furniture will maintain its beauty and functionality for years.
Expanded Metal Outdoor Chairs Furthermore, furniture made from metal requires little maintenance. You do not need to spend time or money on special treatments to maintain their appearance. You just need to clean them from time to time to keep their shine. As suppliers of high-quality expanded and perforated metal, we guarantee that your furniture will not only be durable but also attractive. With metal outdoor furniture, you can enjoy the beauty of your outdoor space without worrying about maintenance.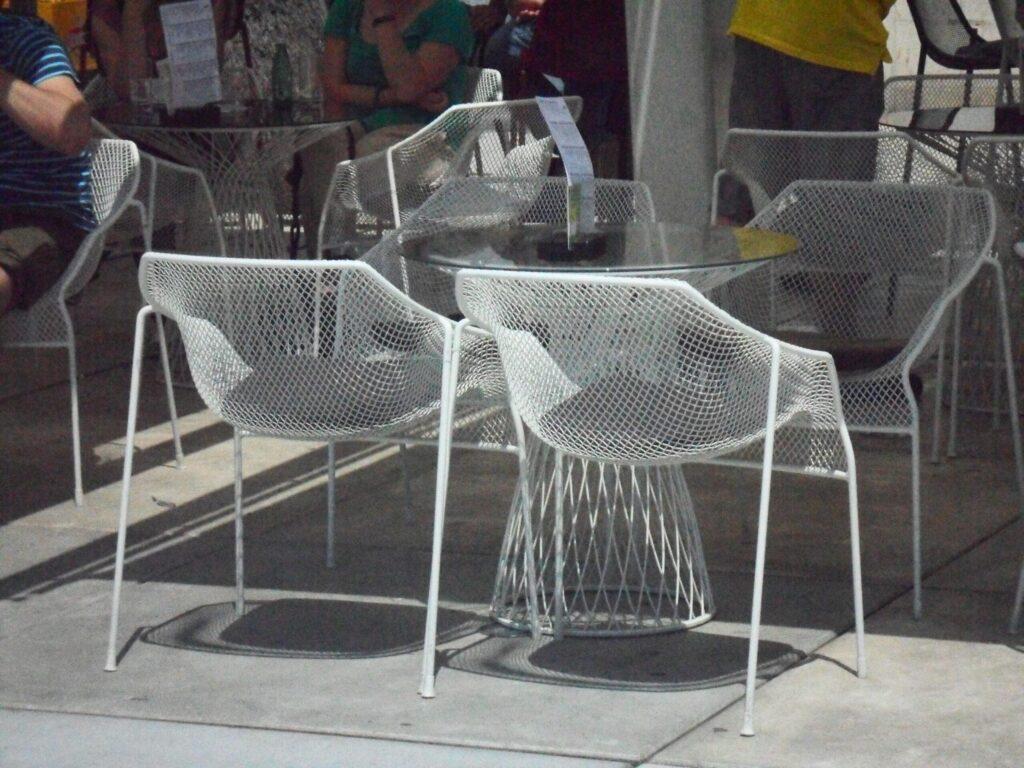 METAL GARDEN FURNITURE: A TOUCH OF MODERNITY
Gardens are a personal oasis, a place where you can relax and enjoy the outdoors. The choice of suitable furniture can greatly enhance the aesthetics and functionality of this space. Metal outdoor furniture is an excellent choice for any garden thanks to its durability and versatile design.
Furniture made with our expanded and perforated metal adds a touch of modernity to any garden. Its clean and minimalist design perfectly complements any garden style, from the most traditional to the most contemporary. Moreover, their weather resistance means they will maintain their beauty throughout the seasons, allowing you to enjoy your garden at any time of the year. By choosing metal furniture for your garden, you are choosing a combination of durability, functionality, and style.
METAL PARK BENCHES: DURABILITY AND DESIGN IN PUBLIC SPACES
Expanded Metal Benches Parks are spaces for gathering and recreation, and benches are an essential element in them. Metal benches for parks offer a durable and aesthetically pleasing solution for these public spaces. Made with our expanded and perforated metal, these benches withstand weather conditions and constant use, maintaining their appearance and functionality over time.
In addition to their durability, metal benches add a touch of modern design to parks. Their minimalist and contemporary aesthetic integrates harmoniously into any environment, enhancing the overall appearance of the space. By choosing metal benches for parks, municipalities and park administrators are investing in furniture that combines strength, low maintenance, and attractive design.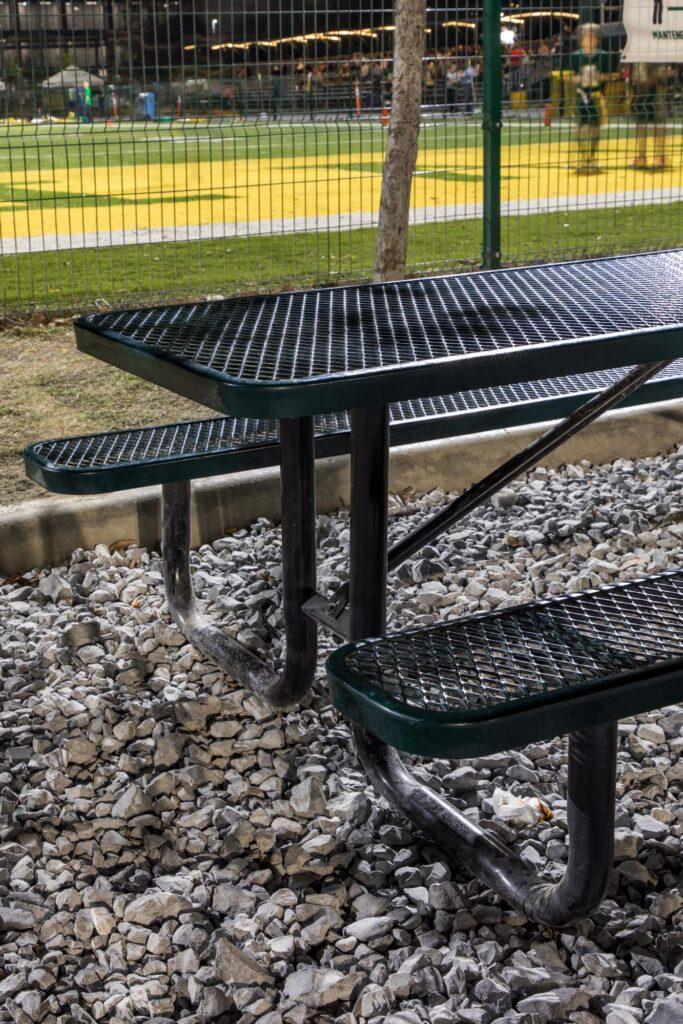 METAL CHILDREN'S PLAYGROUND EQUIPMENT: SAFETY AND FUN OUTDOORS
Parks are spaces for fun and learning for children. Playground equipment is an essential component of these spaces, providing children with a place to play, explore, and develop physical skills. Metal children's playground equipment in parks is a popular choice due to its durability and safety.
Fun at the playground Perforated Metal for Metal Structures Made with our expanded and perforated metal, these playgrounds withstand constant use and weather conditions, ensuring a safe and fun place for children for many years. Their robustness and resistance to corrosion make them ideal for parks and outdoor play areas.
In addition, metal playgrounds offer great versatility in terms of design. They can be created in a variety of shapes and sizes, from swings and slides to climbing structures, providing a wide range of activities for children. By choosing metal playgrounds, you are investing in lasting and safe fun for the little ones.
MAINTENANCE-FREE METAL OUTDOOR FURNITURE: A SMART INVESTMENT
One of the biggest challenges when choosing outdoor furniture is maintenance. Many materials require constant care to maintain their appearance and resistance to weather conditions. However, metal outdoor furniture is an exception to this rule. Thanks to the strength and durability of metal, these furnishings require little or no maintenance, making them a smart investment.
Perforated Metal Bus Shelter Made with our expanded and perforated metal, these furnishings withstand rain, sun, and extreme temperatures without deteriorating. They do not need to be painted or treated regularly, and their cleaning is as simple as wiping with a damp cloth. This means you can enjoy your outdoor spaces without worrying about the maintenance of your furniture. By choosing metal outdoor furniture, you are choosing a practical, durable, and attractive solution for your garden or patio.
THE VALUE OF NEW METALS INC.'S METAL IN YOUR OUTDOOR FURNITURE
The value of outdoor furniture is not measured solely by its price, but also by its durability, functionality, and aesthetics. Outdoor metal furniture made with our expanded and perforated metal offers all these qualities. Their resistance to weather conditions and low maintenance make them a long-term investment that saves time and money.
In addition, these furnishings bring aesthetic value to your outdoor spaces. Their modern and minimalist design enhances any environment, from gardens and patios to parks and public spaces. By choosing furnishings made with our metal, you are choosing a solution that combines quality, durability, and style.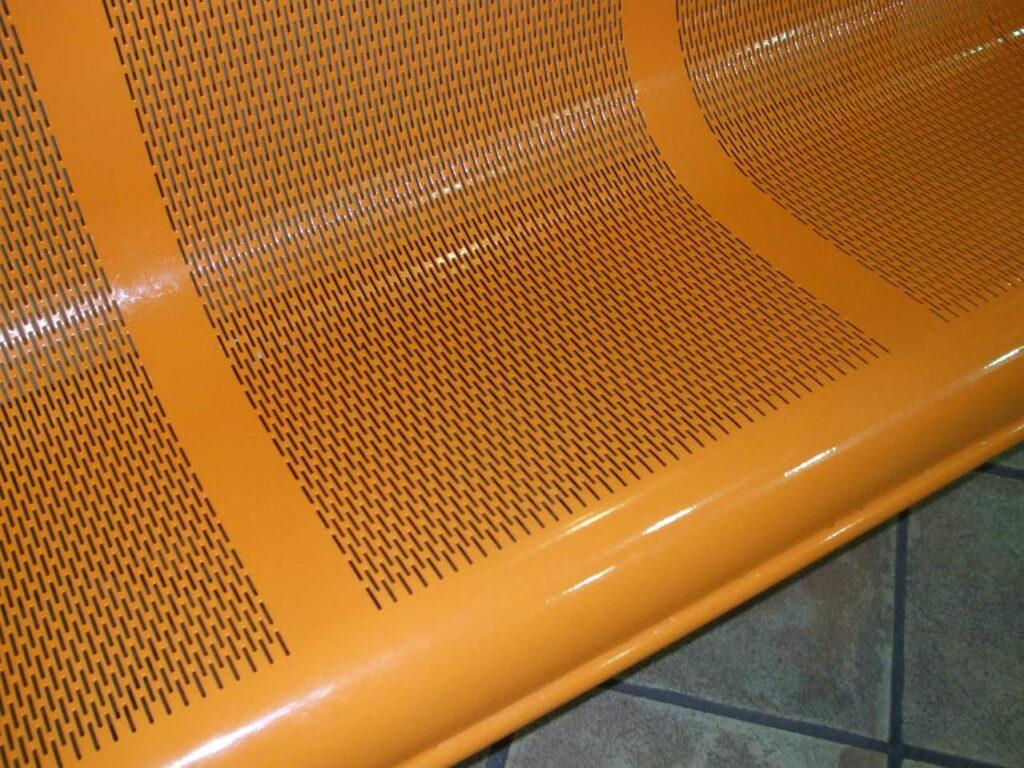 CONCLUSION
In the creation of metal outdoor furniture, every detail counts. From the material used to the design and functionality, every aspect plays a role in the durability and aesthetics of the final product. We, at NEW METALS INC., are proud to be part of this process, providing high-quality expanded and perforated metal for the manufacture of these furnishings. We invite you to discover how our materials can enhance your outdoor spaces, providing durability, functionality, and a touch of modernity.