At NEW METALS INC., we take pride in our commitment to excellence and quality. This commitment is reflected in our endeavor to maintain ISO 9001 certification, an international standard that ensures the implementation of an effective quality management system. Our journey towards quality started in April 1996 when we obtained this valuable certification. Since then, we have worked tirelessly to ensure that our products and services are of the highest quality.
Why is having ISO 9001 certification so important to us? What exactly does it mean for you as our customer or business partner? We will break down the benefits that our adherence to the ISO 9001 standard brings to both our organization and our customers and partners, as well as the IATF standard.
WHAT IS ISO 9001 CERTIFICATION?
ISO 9001 certification is a globally recognized standard that sets the criteria for a quality management system. This standard provides the necessary tools to improve an organization's performance, focusing on customer satisfaction and delivering consistent, high-quality products and services. When a company is certified under this standard, it indicates that it has demonstrated its commitment to excellence in its processes and its desire to meet the needs of its customers.
At NEW METALS INC., we adopted the ISO 9001 standard in April 1996, with the vision to elevate the quality of our products and services. This decision has allowed us to identify and systematically rectify quality issues, resulting in more reliable products and services. Our commitment to this standard demonstrates that we not only strive to meet your expectations but also continually work to exceed them.
THE IMPORTANCE OF ISO 9001 CERTIFICATION
At NEW METALS INC., the ISO 9001 certification plays a pivotal role in enhancing the quality of our products and services. This standard provides a structured approach to identifying and rectifying quality issues, ensuring that our offerings consistently meet the highest quality standards. The result is a set of solutions that are reliable, instilling trust and appreciation in our customers.
Additionally, embracing ISO 9001 certification has cultivated a culture of continuous improvement within our organization. By adhering to this standard, we have committed ourselves to ongoing review and refinement of our processes. It's not merely about maintaining our current quality levels; we are also constantly exploring opportunities to surpass our previous benchmarks. This dedication to excellence is part of our ongoing effort to not only meet but exceed your expectations.
INCREASING CUSTOMER SATISFACTION WITH NEW METALS INC.
At NEW METALS INC., we take pride in our focus on customer satisfaction. ISO 9001 certification reinforces this focus by emphasizing the importance of understanding and meeting the needs of our customers. By aligning our operations with this standard, we ensure that our offerings are designed and delivered with you in mind, resulting in greater customer satisfaction.
This customer-centric approach not only allows us to maintain a loyal customer base but also enhances our reputation in the market. By offering products and services that reflect the quality and commitment backed by ISO 9001 certification, we demonstrate that we are a reliable partner who cares about your needs. In this way, we create lasting relationships that benefit both parties.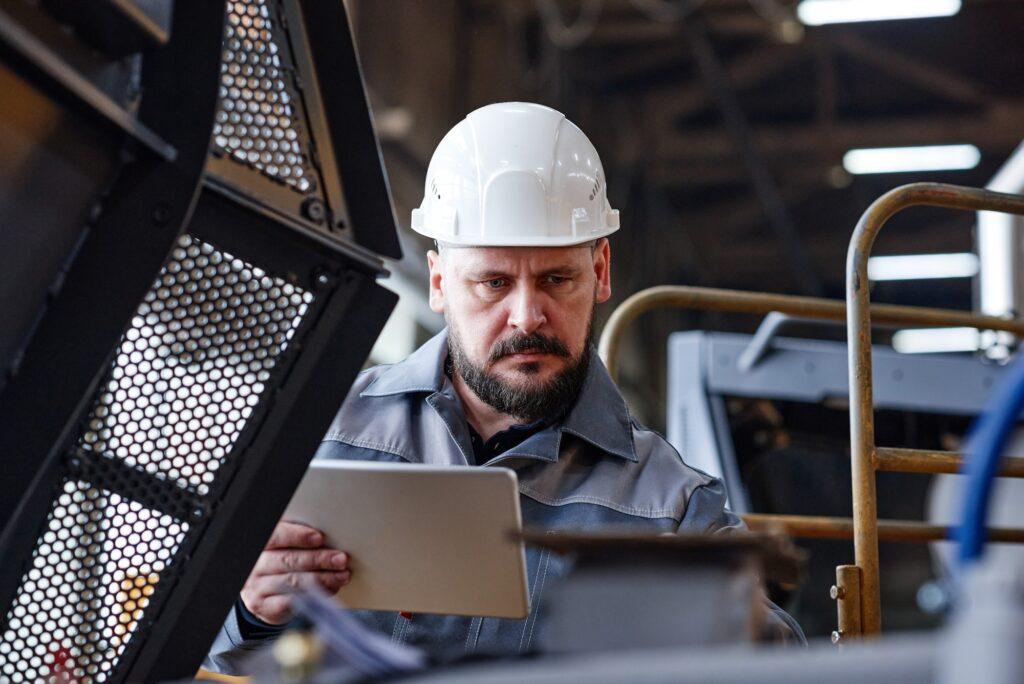 ACCESS TO NEW MARKETS AND BUSINESS OPPORTUNITIES FOR NEW METALS INC.
Another key advantage of ISO 9001 certification is the ability to open new business opportunities. Being an internationally recognized standard, it gives us a competitive edge in the market. This recognition opens the doors to new markets and business opportunities that might otherwise not be available.
This certification also allows us to meet the requirements of many clients and businesses that demand their suppliers have ISO 9001 certification. By complying with this standard, we demonstrate that we are a trustworthy partner committed to offering the highest quality products and services. This broadens our reach and allows us to develop business relationships across a wide spectrum of industries and regions.
COMMITMENT OF NEW METALS INC.'S EMPLOYEES
The commitment and engagement of our employees are fundamental to the success of NEW METALS INC. The implementation of ISO 9001 certification involves all levels of our organization, fostering a culture of quality and continuous improvement. This commitment to quality not only ensures the delivery of exceptional products and services but also increases the satisfaction and motivation of our employees.
Furthermore, a quality management system based on ISO 9001 certification improves communication and collaboration between different departments in our organization. By fostering a shared understanding of quality objectives, we facilitate effective collaboration and data-driven decision-making. In this way, we are able to work as a unified team to meet and exceed your expectations.
THE BENEFITS OF ISO 9001 CERTIFICATION FOR US AND OUR CUSTOMERS
The adoption of ISO 9001 certification has reported numerous significant benefits, enhancing our competitiveness in the market. These benefits also extend to you, our valuable customer or business partner. By implementing a quality management system based on the ISO 9001 standard, we have improved efficiency and minimized costs, allowing us to offer top-quality products and services at competitive prices.
In addition, by committing to ISO 9001 certification, we have cultivated an environment where every staff member shares a commitment to quality. This culture of quality means that every member of our team is dedicated to providing you with the best possible products and services. In essence, when you interact with us, you are collaborating with a team deeply invested in delivering the highest quality solutions.
YOUR ROLE IN OUR COMMITMENT TO ISO 9001 CERTIFICATION
Finally, we would like to acknowledge your crucial role in our pursuit of quality. Your needs and expectations drive us to maintain and exceed the standards of ISO 9001 certification. Your valuable feedback and support help us fine-tune our offerings and develop products and services that meet your needs.
We value the relationship we have built with you and consider you an essential partner in our commitment to quality. Together, we will continue to work to meet the standards of ISO 9001 certification and exceed your expectations.
Every step we take reflects our customer-focused approach, and we are pleased to be able to share this journey with you. On our website, you can gain a deeper insight into how we incorporate the principles of ISO 9001 certification into every aspect of our operations.
If you have any questions or would like to discuss further how our adherence to ISO 9001 certification could benefit you, our team is ready and willing to assist you. We take pride in our commitment to quality and are eager for the opportunity to demonstrate how this commitment makes us the preferred choice for your needs.
Visit our website for more information at https://newmetals.com/quality/