At NEW METALS INC., we are proud to announce the opening of our new Distribution Center, DC II. This significant step forward is a clear testament to our continuous growth. Our commitment is always to provide the best service to our customers and this new distribution center will allow us to do so even more efficiently.
A BOOST TO OUR SHIPPING CAPACITY AND RESPONSE TIME
The launch of DC II marks a huge leap in our shipping capacity. We can now handle larger volumes and respond more quickly to our customers' demands. Our aim has always been to provide excellent service and this new center helps us achieve that.
Moreover, our response times have also improved. We know our customers value punctuality and efficiency in the delivery of their orders. With DC II, we are confident that we can exceed their expectations.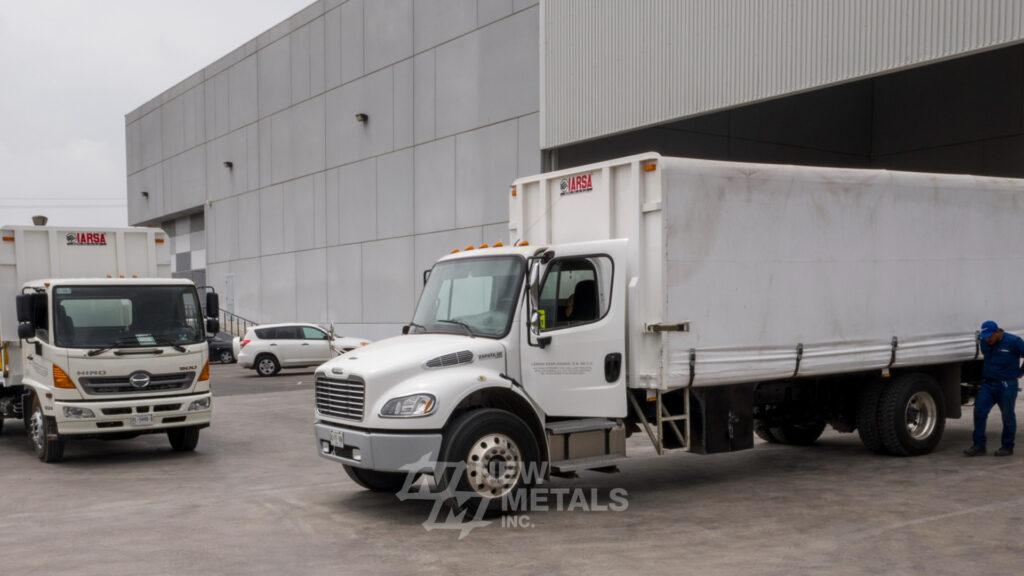 IMPROVED DISTRIBUTION AND CONTROL OF INVENTORY
With DC II, we now have improved inventory distribution. This new distribution center allows us to maintain stricter control over our stock. In this way, we can ensure that we always have the necessary products to meet our customers' needs.
Inventory management is a crucial aspect of our business. Thanks to DC II, we have made improvements in this area, which enables us to provide better service to our customers.
ALWAYS SUPPORTING OUR SALES FORCE
At NEW METALS INC., our main goal has always been to support our sales force. With DC II, we can do this even better. We can supply our customers with detailed packaged products, excellently presented, and well identified. And most importantly, in the requested quantities.
Our staff works tirelessly to ensure that the products that reach our customers meet their expectations. And with the help of DC II, we can do so even more efficiently.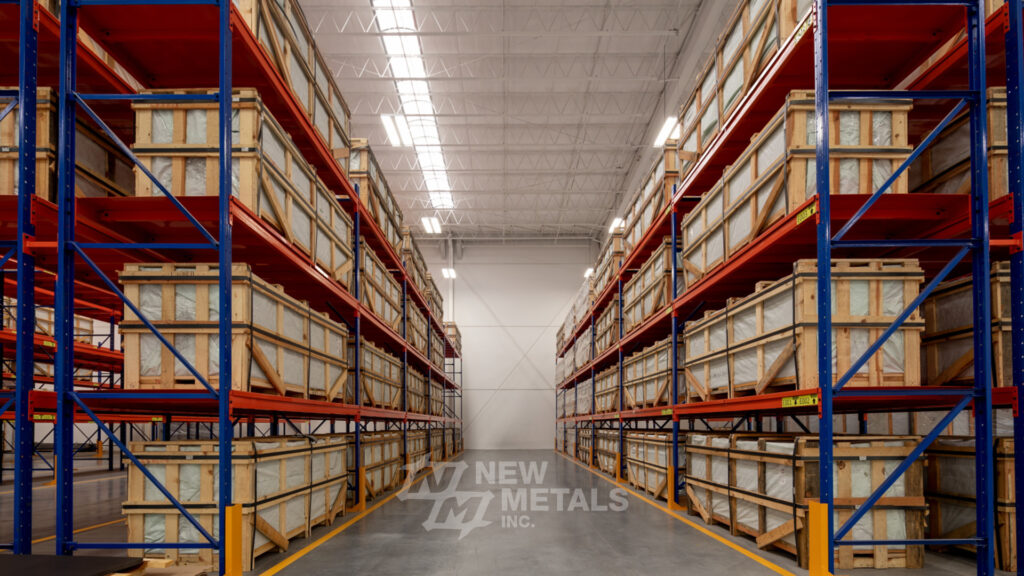 FROM CONCEPTION TO REALIZATION OF DC II
By December, we were deeply involved in the design phase. This process involved not only the physical arrangement of the space but also planning the necessary areas and movements for efficient operation. Every detail was carefully considered to maximize productivity and ensure smooth operational logistics.
Currently, DC II houses 1700 tons of products. It's an impressive number, but what's even more impressive is that we still have room to grow. With a total capacity of about 3000 tons, we can confidently say we are prepared for the future. This ample space will allow us to adapt to changing market needs and continue meeting our customers' demands.
It's important to note that this capacity expansion in no way compromises our operational efficiency. On the contrary, the design of DC II has been meticulously planned to maintain, and in many cases improve, our efficiency in all aspects of the operation.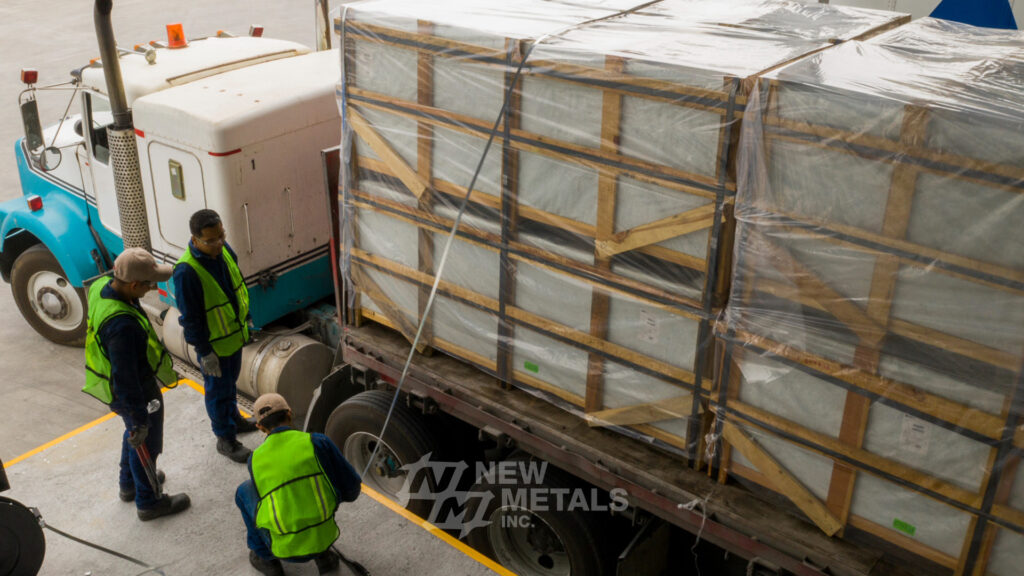 At NEW METALS INC., we are excited about what the future holds. With the launch of DC II, we are confident that we can continue to grow and provide the best service to our customers. Thank you for your ongoing support.
Every product we store in DC II undergoes rigorous quality controls, ensuring that only the best products reach our customers. We are an ISO 9001 certified plant, and if you're interested in learning more about our quality, you can visit our website: https://newmetals.com/quality/