The digital era has precipitated a data explosion. Companies and users across the globe generate increasing amounts of data, driving the demand for robust and efficient infrastructures to store and manage this data. Enclosures for data centers play a pivotal role within this landscape. At NEW METALS INC., we are proud to be part of this dynamic and evolving industry, contributing through our specialized work in manufacturing these systems.
THE IMPORTANCE OF RACKS IN DATA CENTERS
Racks or enclosures are metallic structures meticulously designed to house and protect critical electronic equipment, like servers and network devices, within data center environments. Their role in organizing and safeguarding this equipment is crucial. In recent years, demand for data center enclosures has seen significant growth, largely due to increasing reliance on technologies such as cloud services, the Internet of Things (IoT), and data analytics.
Data centers form the backbone of the global technological infrastructure, and enclosures are essential for their efficient operation. We recognize the importance of our products and strive to ensure they meet the highest industry standards.
THE EVOLUTION OF THE ENCLOSURES INDUSTRY FOR DATA CENTERS
To meet evolving customer needs, the industry of racks or enclosures for data centers has had to adapt. Modern enclosures are designed with a variety of considerations in mind, including space optimization, energy efficiency, and effective cable management.
At NEW METALS INC., we stay abreast of these trends, continually refining our products and processes to meet the demands of the present. Our aim is to provide enclosure solutions that are both practical and innovative.
THE GLOBAL INDUSTRY OF RACKS FOR DATA CENTERS
The global industry of enclosures for data centers is increasingly organizing through associations and collaborations, fostering the development of universal standards and best practices.
At NEW METALS INC., we understand the importance of these collaborative efforts and are committed to working within these frameworks to ensure the superior quality and efficiency of our products.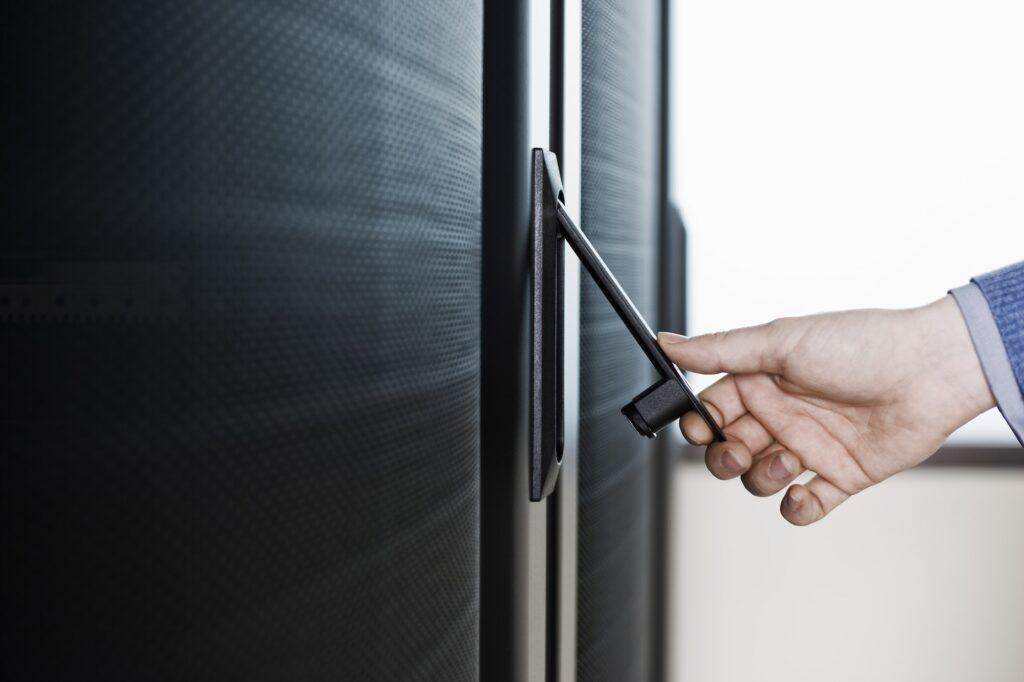 NEW METALS INC.: COMMITTED TO PRECISION AND QUALITY
We take pride in our role in the global industry of enclosures for data centers. We meticulously drill the metal for the doors and containers of our enclosures, a process requiring both skill and precision – qualities we are proud to possess.
Our commitment to quality and precision ensures our enclosures are safe, efficient, and reliable. Our ultimate goal is to contribute to the efficiency and reliability of data centers worldwide.