Expanded Metal is a unique and multifaceted material that has revolutionized numerous fields and industrial applications. Also known as expanded metal mesh or expanded mesh, this material stands out due to its characteristic structure: an open and intertwined network of opening patterns.
This distinctive pattern is generated from a single sheet of metal, subjected to a controlled expansion process. Through this process, the metal sheet is stretched and formed into an array of openings, often in diamond patterns. The result is a material that combines the strength and durability of metal with an open, airy structure.
One of the most remarkable features of expanded metal is its strength-to-weight ratio. Despite its light and airy appearance, expanded metal is incredibly strong and durable. This combination of lightness and strength makes it an ideal material for a multitude of applications.
Furthermore, the expansion process produces no material waste, making expanded metal an environmentally responsible choice. Unlike other manufacturing processes that generate significant amounts of waste, the expansion process uses every inch of the original metal sheet.
The final product, an expanded sheet, is the result of a controlled expansion process applied to a single metal sheet. As leaders in the production of expanded metal in Mexico, quality is our priority at every step of the manufacturing process.
FIRST STEP: MATERIAL SELECTION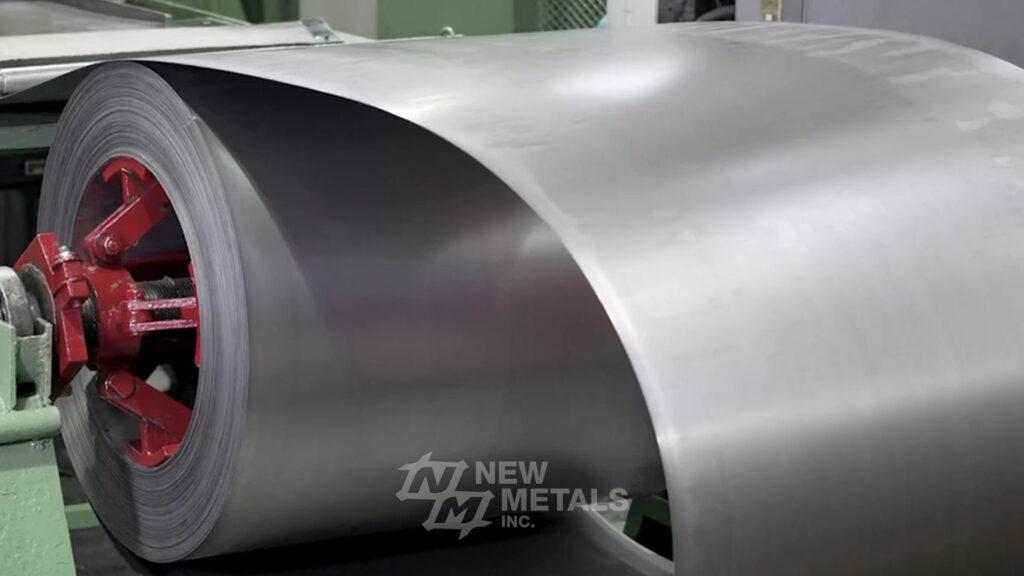 It all begins with choosing the right material. Depending on the properties and characteristics required for the specific application, the most suitable type of metal is selected. Materials can range from steel to stainless steel, aluminum, copper, and even galvanized sheet metal.
We understand that the quality of the final product is intimately tied to the quality of the starting material. Therefore, the material choice is a step we take very seriously, ensuring it meets the highest standards.
SECOND STEP: CUTTING INTO METAL SHEETS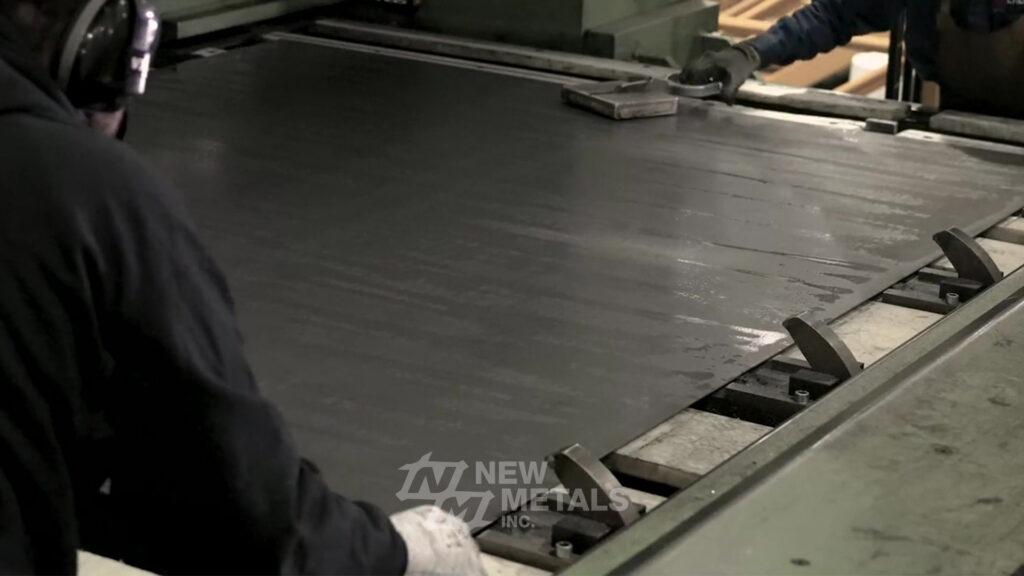 Once the material is selected, the next step is cutting. The metal sheet is divided into strips or panels of the required size. This process is meticulous and requires precision to ensure the size of the expanded sheets is exactly as required. We consider precision in cutting a crucial element for the quality of the final product.
THIRD STEP: SHEET EXPANSION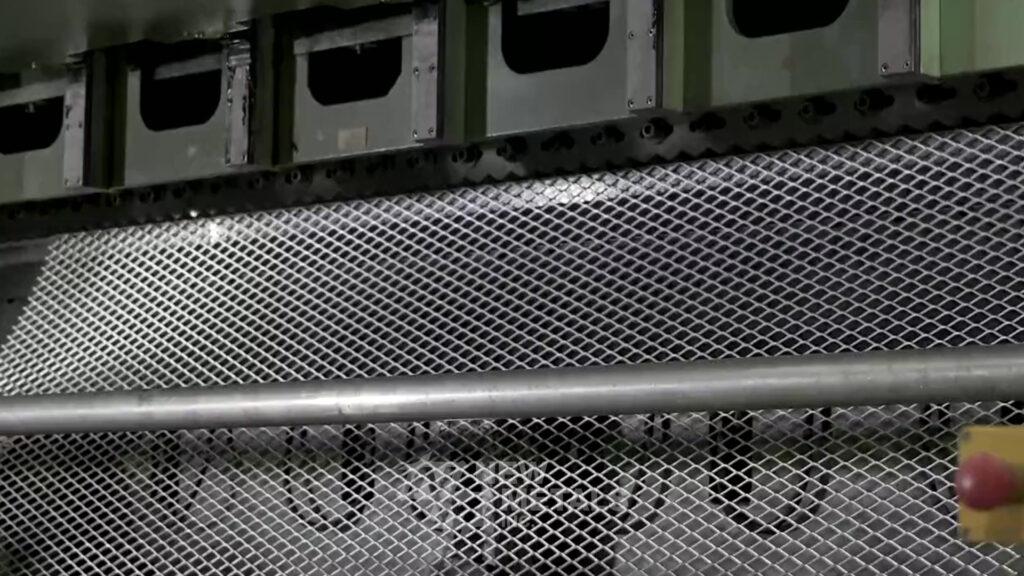 After cutting, the metal undergoes the expansion process. During this process, controlled forces are applied to stretch the metal in all directions, creating opening patterns in the metal sheet. This process creates open patterns, often in the shape of diamonds.
We recognize that expansion is a critical step in the manufacturing of expanded metal. For this reason, we ensure that this process is carried out with the utmost precision and control.
FOURTH STEP: FIXING THE EDGES OF EXPANDED METAL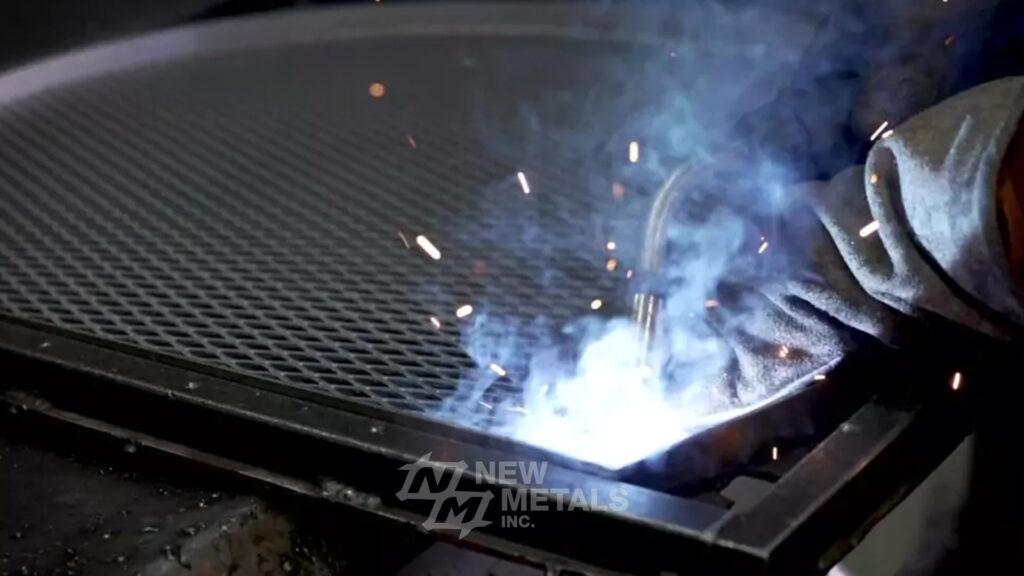 Edge fixing is an essential stage in the production of expanded metal. To maintain the product's structural integrity, we reinforce the edges of each expanded sheet. This can be achieved by folding the edges or adding metal frames.
We consider the durability of our expanded sheets of utmost importance, so we strive to ensure that the edges of each sheet are properly reinforced.
FINAL STEP: FINISHING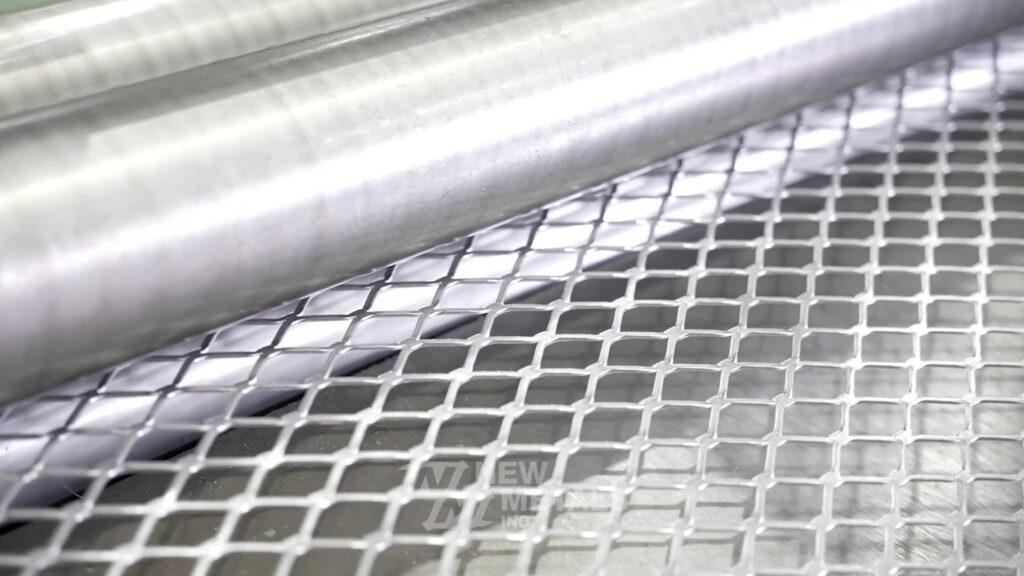 The last step in the manufacturing process is the finish. Expanded metal can undergo additional finishing processes, such as flattening or ironing, galvanizing coatings, or protective coatings.
The aim of these processes is to enhance the resistance of expanded metal to corrosion and other environmental factors. We take pride in the high-quality finish of our products. We understand that a good finish not only improves the product's aesthetics but also increases its durability and resistance to adverse environmental conditions.
THE RESULT: HIGH-QUALITY EXPANDED METAL
The final result of this meticulous process is an expanded metal sheet with a variety of hole sizes, pattern shapes, and thicknesses. These characteristics give expanded metal unique properties, such as high structural strength, lightness, filtering capacity, and excellent ventilation.
Expanded metal is used in a wide range of applications, from the filtration industry to architecture, machine protection, fencing, grates, platforms, and claddings, among others. Its versatility is such that it has become an essential element in a variety of industries.
QUALITY AND EXPANDED METAL IN MEXICO
At NEW METALS INC., we take pride in being one of the leaders in the production of expanded metal in Mexico. Our mission is to offer the highest quality products. We understand the importance of each step in the manufacturing process. From material selection to the final finish, each step is carried out with precision and attention to detail.
Our focus on quality has allowed us to establish a reputation for reliability and excellence in the industry. We are committed to maintaining these high standards of quality in all our products, ensuring each expanded sheet that leaves our facilities meets the most demanding standards of quality and durability.
CONCLUSION
Expanded metal is a versatile and durable material, with a wide range of applications. Its manufacturing process is meticulous and requires special attention to every detail.
We take pride in offering the highest quality expanded metal, contributing to the diversity of industries in Mexico. Our mission is to provide our customers with a product that not only meets but exceeds their expectations.
We strive to ensure that each expanded sheet we produce is a testament to our dedication to quality and excellence.