Constantly seeking growth and greater professionalization in a company's processes is essential to ensure customer satisfaction and long-term success. In this regard, New Metals Inc. has decided to go beyond the ISO 9001:2015 standard and obtain the automotive industry certification IATF-16949.
This certification is a quality management process aimed at ensuring continuous improvement, preventing defects, and reducing variations and waste in the supply chain. In other words, it is a demanding standard that helps companies effectively meet the requirements of their automotive sector customers.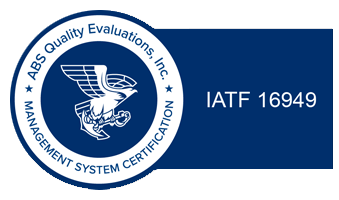 For New Metals Inc., having the IATF-16949 certification means that the company complies with automotive industry standards, which provides important support in meeting the needs and expectations of its automotive sector customers. The IATF-16949 certification is a way to assure New Metals Inc.'s customers that the company is committed to quality and continuous improvement of its processes.
It is important to note that New Metals Inc. began the IATF-16949 certification process in 2018, and in 2021, its Plant 3 was audited with satisfactory results, meeting all requirements for the automotive standard. This achievement is an important recognition for the company, as not all companies are able to meet the requirements of this standard.
Additionally, New Metals Inc. is proud to have a portfolio of customers that are part of the automotive supply chain and trust in the quality of its processes and products. Among them are leading companies in the sector, such as MAHLE, Cummins, Donaldson, Mann+hummel, Donaldson, and Interfil.
In summary, the IATF-16949 certification is an important step in New Metals Inc.'s commitment to quality and continuous improvement of its processes. This certification assures customers in the automotive sector that the company complies with industry standards, and is proud to have a portfolio of prestigious customers who trust in its quality and commitment.